After the tea leaves are processed by the rolling machine or a molding machine, tea block breaker machine usually forms a mass or a block, and some become a firm tea block. The loose bag deblocking machine can make the block of tea evenly and quickly loose, and sieve off the broken tea leaves. At the end, improve the overall quality of tea and facilitate subsequent processing.
Tea deblock and sieving machine can use for black tea, green tea, oolong tea and other tea which need to rolling or molding.
1. With return shock absorber lever, easy to operate and low noise;
2. With a return lock device, to eliminate the problem that the head and tail are easily dropped when feeding;
3. Simple structure and beautiful appearance;
4. Optional hot air electric furnace, convenient to dry the tea leaves while drying the sponge.
DL-6CSST-80 tea block breaker and screening machine specification:
Model

DL-6CSST-80

Voltage

380/50 V/HZ 

Dimensions(L*W*H)

1000×900×1270 mm

Diameter of inner barrel

800 mm

Straight length of inner barrel

750 mm

Electric motor

power

0.75 kW

Rotating speed

1400 r/min

Rated voltage

380 V

Speed of barrel

36 r/min

Diameter of Sieve

5 mm
The above data is based on fresh tea leaf water content of 30-40%.
DL-6CSST-80 tea debloc
king and sieving machine photos: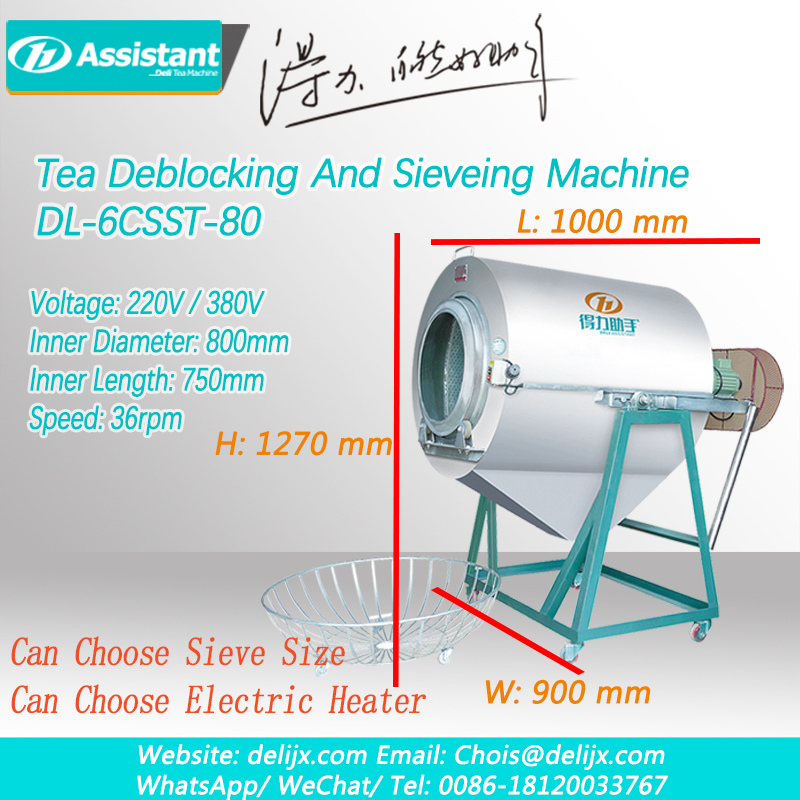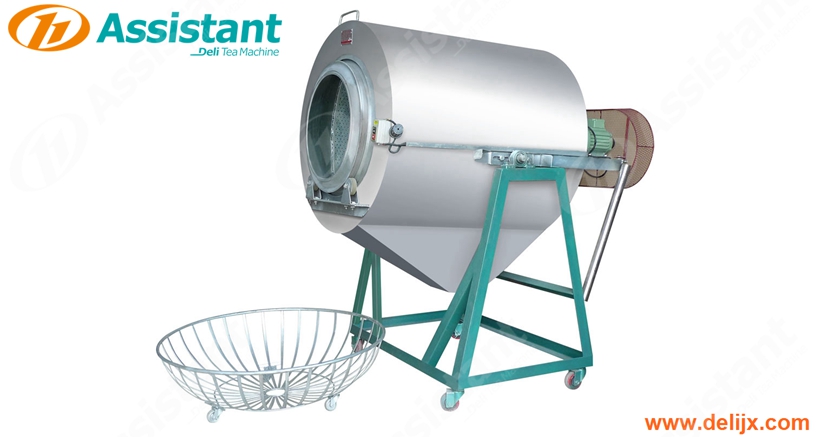 If you are interested in this product, please contact us to get the price.


↑ ↑ Click the icon to get the latest price directly ↑ ↑
---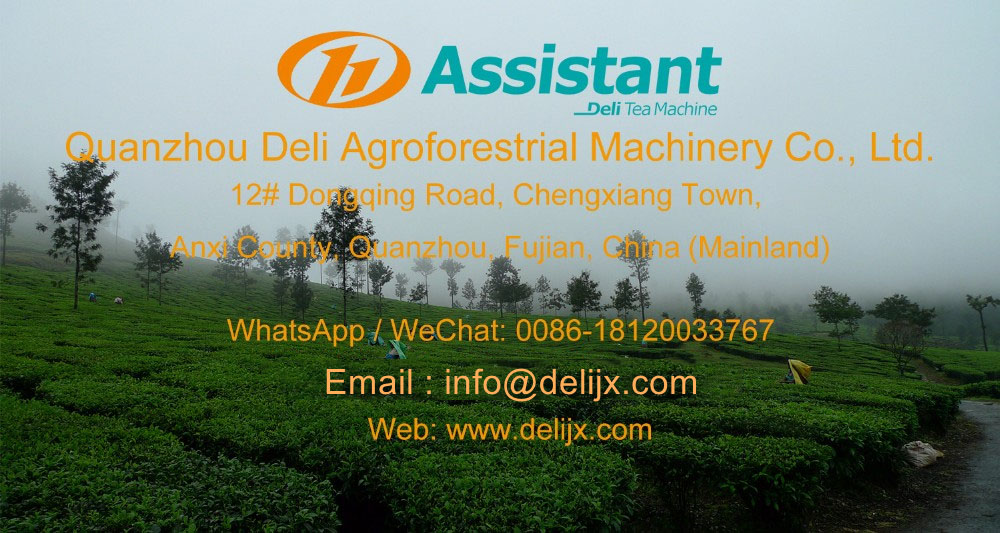 ---
↓ ↓  You can also leave your contact information at the bottom. We usually contact you in about 10 minutes ↓ ↓
---
---