DL-6CSTL-D60 tea steamer machine use of high temperature to destroy the activity of enzymes in fresh leaves, to prevent polyphenol oxidase from continuing to oxidize, so that the water inside the fresh leaves evaporates. Making the smell of grass in the tea subsides, the fragrance of tea emerges, and the leaves become soft, creates conditions for rolling process.
Electric heating tea leaves steaming machine can use for most kinds of tea, such as green tea, oolong tea, white tea and other kinds tea leaves.
1. The use of clean energy, high thermal efficiency, energy saving effect is good;
2. The use of microcomputer temperature control technology, precise temperature control;
3. Pitch optimization, mechanical fixing "fry" "stuffy" combination, improve the quality of tea;
4. Mechanical structure, precision, reliable quality, stable performance.
5. With automatic feeding machine, fixing effect is better, more efficient.
DL-6CSTL-D60 tea leaf steaming machine specification:
Model

DL-6CST-L60D

Dimension

900×3500×1516 mm

Voltage

380/50 V/Hz

Input power

62 KW

Inner drum diameter

600 mm

Inner drum length

3000 mm

Drive motor

Power

0.75 W

Speed

1400 rpm

Voltage

380 V

Exhaust motor

Power

370 W

Speed

1400 rpm

Voltage

220 V

Drum speed

5-37 rpm

Heating type

Electric heating wire

Efficiency

75 kg/h
The above data is based on fresh tea leaf water content of 75-80%.
DL-6CSTL-D60 electric heati
ng continuous tea steamer machine photos:
If you are interested in this product, please contact us to get the price.


↑ ↑ Click the icon to get the latest price directly ↑ ↑
---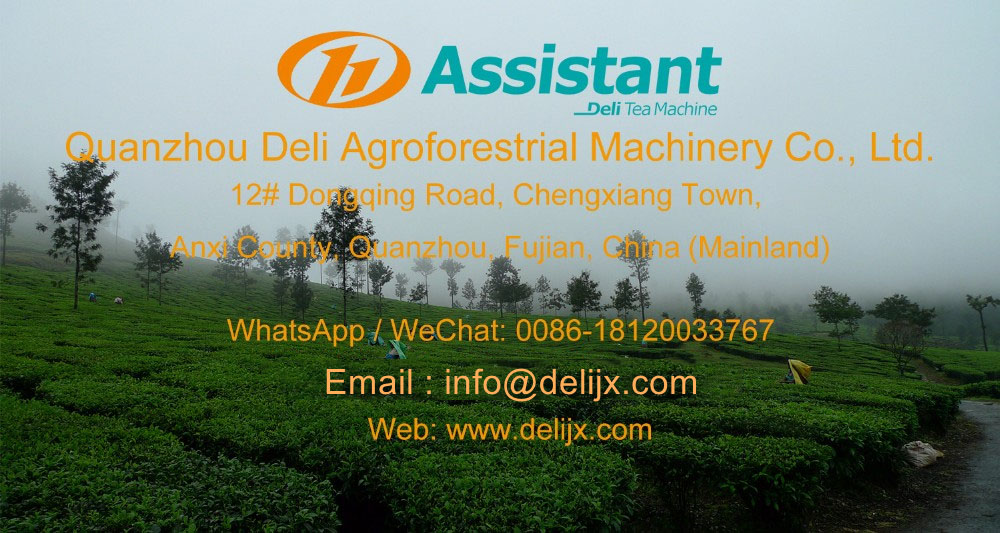 ---
↓ ↓  You can also leave your contact information at the bottom. We usually contact you in about 10 minutes ↓ ↓
---
---